Dear Catster reader,

Almost two years ago, we invested numerous resources and rebuilt the Catster community. With new hardware, software and personnel, we did our best to satisfy the many users who shared their thoughts, pictures, questions, and love for and of their pets with us and friends. It was a thriving community with many users. We hoped, however, there would be more like you.

Times and habits have changed and we are sad to announce that the Catster community will be closing down on July 20, 2019.

Catster magazine, www.catster.com and the associated social media sites are NOT shutting down. We encourage you to continue reading the content found in the pages of the magazine and the web sites, commenting through the mechanisms provided and sharing your ideas and comments with us and your fellow readers.

Instructions for accessing pet profiles were shared with everyone in 2017. The instructions can be found elsewhere within the forum. AFTER JULY 20TH, YOU WILL NOT BE ABLE TO ACCESS THIS CONTENT. And, effective immediately, we are no longer able to answer questions about the community.

Thank you for your support and we look forward to serving you through our magazine and website.

Cheers,
Catster







meet Pikachu, the traveling kitty
Hi catster. My cat and I are recovering from a very unique trip. living as a broke blogger my dayjob is bicycling, and when i can wwebsite as on the internet i put up cat gifs, cat videos and cat pictures! We have crossed 700 miles from oklahoma to Albuquerque, raising awareness and visiting local animal shelters. during the trip we have been camping the entire way, couchsurfing when we could, especially in cities. Then,the worst happened.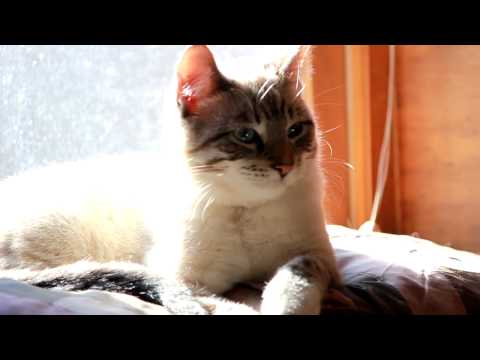 Pikachu was lost in a group ride- on the way to a photoshoot.
http://www.koat.com/news/29997124/detail.html
albuquerque started to search for pika he was 18 days lost in the world, chasing down every lead that we recieved.
http://www.kob.com/article/stories/s2431374.shtml?cat=500&utm_source=dlvr.it&utm_medium=facebook&utm_campaign=kob-tv
eyewitness news 4 Pikachu is recovering in Albuquerque with me now. and the continuation of our trip is at an indefinite standstill. [edit: we have a playlist on youtube if you want to see the trip chronologically
Welcome to the new Catster Community!
Introduce the community to your pet with our Pet Profiles and discover how to use the new community with our Getting Started pages!
Howdy, Stranger!
It looks like you're new here. If you want to get involved, click one of these buttons!
Quick Links